There are ongoing opportunities to get involved in Volunteer Work Days:
Seasonally there are Creek Clean-ups  scheduled in mid to late September or early October to clear trash out of the creeks before the winter rains come, which usually is around October 15th.
Volunteer Work Days also happen seasonally usually in Spring and/or Fall to clean up and maintain the creek trails at the Anderson Valley Jr/Sr High  and Elementary Schools.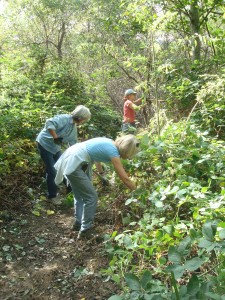 Contact linda.macelwee@mcrcd.org or (707) 895-3230 to find out if there are any Creek Clean-ups or Volunteer Work Days scheduled.